Get Started
This course is currently closed
Welcome to Sakhisisizwe Online!
PM Level 4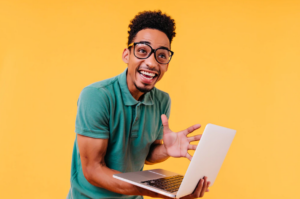 Sakhi Intro Video:
| | |
| --- | --- |
| | All qualifications and part qualifications registered on the National Qualifications Framework are public property. Thus the only payment that can be made for them is for service and reproduction. It is illegal to sell this material for profit. If the material is reproduced or quoted, the South African Qualifications Authority (SAQA) should be acknowledged as the source. |
SOUTH AFRICAN QUALIFICATIONS AUTHORITY
REGISTERED QUALIFICATION:
Further Education and Training Certificate: Project Management
SAQA QUAL ID
QUALIFICATION TITLE
50080
Further Education and Training Certificate: Project Management
ORIGINATOR
SGB Project Management
PRIMARY OR DELEGATED QUALITY ASSURANCE FUNCTIONARY
NQF SUB-FRAMEWORK
SERVICES – Services Sector Education and Training Authority
OQSF – Occupational Qualifications Sub-framework
QUALIFICATION TYPE
FIELD
SUBFIELD
Further Ed and Training Cert
Field 03 – Business, Commerce and Management Studies
Project Management
ABET BAND
MINIMUM CREDITS
PRE-2009 NQF LEVEL
NQF LEVEL
QUAL CLASS
Undefined
136
Level 4
NQF Level 04
Regular-Unit Stds Based
REGISTRATION STATUS
SAQA DECISION NUMBER
REGISTRATION START DATE
REGISTRATION END DATE
Reregistered
SAQA 06120/18
2018-07-01
2023-06-30
LAST DATE FOR ENROLMENT
LAST DATE FOR ACHIEVEMENT
2024-06-30
2027-06-30
In all of the tables in this document, both the pre-2009 NQF Level and the NQF Level is shown. In the text (purpose statements, qualification rules, etc), any references to NQF Levels are to the pre-2009 levels unless specifically stated otherwise. 
This qualification replaces:
| | | | | | |
| --- | --- | --- | --- | --- | --- |
| Qual ID | Qualification Title | Pre-2009 NQF Level | NQF Level | Min Credits | Replacement Status |
| 21160 | National Certificate: Generic Project Management | Level 4 | NQF Level 04 | 146 | |
This qualification is replaced by:
| | | | | | |
| --- | --- | --- | --- | --- | --- |
| Qual ID | Qualification Title | Pre-2009 NQF Level | NQF Level | Min Credits | Replacement Status |
| 101869 | Occupational Certificate: Project Manager | Not Applicable | NQF Level 05 | 240 | |
PURPOSE AND RATIONALE OF THE QUALIFICATION
Purpose:

The primary purpose of the qualification is to provide learners with:
A foundation of basic project management knowledge and skills which can be used to build further project management related competencies.
Competence to be an effective project team member.
Competence to provide administrative support to a project manager and team members.
Competence to provide assistance to a project manager of medium to large projects.As electives specialisation in:
Competence to plan, execute and control small, simple projects.
OR
Competence in specialised technical areas to support project management processes.This qualification is directed at learners working:
As contributing team members on a moderately complex to complex project when not a leader or;
As a leader in the context of a simple project/sub-project.A simple project/sub-project is seen to be one that involves few resources and has a limited impact on stakeholders and the environment.This qualification is intended for those with prior work experience or an NQF Level 3 qualification in project management or business administration or equivalent. The learners accessing this qualification will be working in or with project management teams or using a project approach to their business. These projects may be technical projects, business projects, government projects or community development projects and will cut across a range of economic sectors. This qualification is also of value to learners running their own business, as project management is an integral component of any business system.Qualifying learners working on a project will have the necessary knowledge, skills and attitudes to function more effectively and in a professional manner, add value to their job performance and enhance their ability to follow and implement policies and procedures.On achieving the applied competencies of the Qualification, learners may advance their career opportunities further into project administration, support services or management within an organisation, in all sectors.Rationale:The (Further Education and Training Certificate) FETC: Generic Project Management, NQF level 4 Qualification replaces the National Certificate: Generic Project Management. It caters for the current and future needs of those working on projects, in a general skills-set that is not sector-specific. The Project industry is integral in the global business environment and skilled practitioners are required to meet the demands of the industry, providing significant benefits to individuals, global corporations and the country.Projects are diverse in their nature, so a wide range of competencies is required to manage them and other similar systems and programmes. This qualification aims to provide the foundation or the initial skills required for an individual in an organisation to conduct projects successfully; be an effective project team member; undertake a range of project management administration or support tasks and contribute to the planning and execution of projects or sub-projects. It is designed for people working in a project environment as a team member, project administrator or leader of a small project/sub-project.The Qualification gives accessibility and flexibility to the unemployed and employed. The level of flexibility reflects the multiple job roles, organisational requirements and changing technological nature of the industry and also allows the individual to work towards a nationally recognised Qualification.